What is CHAdeMO EV Charging Connector?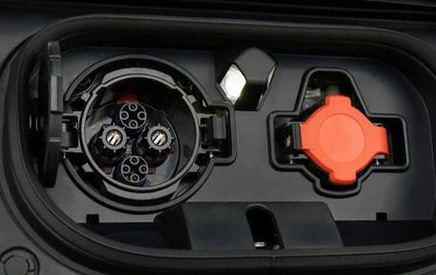 CHAdeMO stands for "CHArge de MOve" or "charge for moving," which refers to the ability to charge EVs at a rate of up to 400 kilowatts (kW) of direct current (DC). It is a type of DC fast charging connector used by EV manufacturers such as Nissan, Mitsubishi, Kia, Citroen, Peugeot, Honda, Mazda and Subaru.
EV models that support CHAdeMO charging standard include:
Nissan LEAF, Mitsubishi Outlander plug-in hybrid, Citroen C-ZERO, Peugeot iON, Citroen Berlingo, Peugeot Partner, Mitsubishi i-MiEV, Mitsubishi MINICAB-MiEV, Mitsubishi MINICAB-MiEV truck , Honda Fit electric version, Mazda DEMIO EV, Subaru Stella plug-in hybrid vehicle, Nissan eEV200, etc.
Note:
Nissan Leaf and Mitsubishi i-MiEV electric vehicles have two different charging sockets, one of which is suitable for the basic J1772 connector; the other is suitable for Japan's native CHAdeMO standard connector.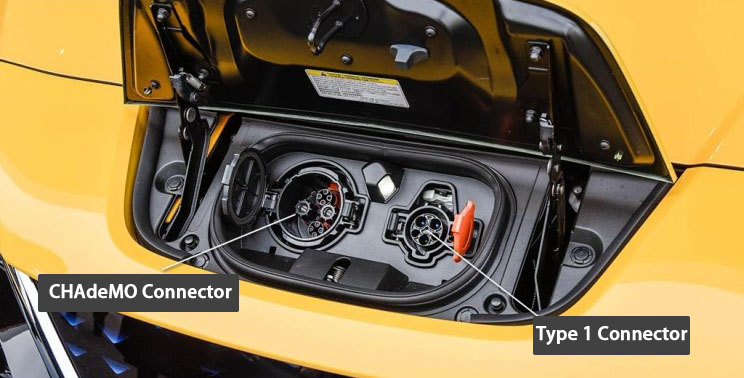 Development of CHAdeMO Connector
CHAdeMO was first developed by Nissan, TEPCO and Mitsubishi in order to provide a single standard for DC quick charging. Today CHAdeMO standard is owned by the CHAdeMO Association, an organization founded in Japan in 2010, which consists of all major car manufacturers that use it as well as some suppliers.
CHAdeMO is designed to provide high-power DC fast charging for electric vehicles, making it ideal for long-distance travel and reducing charging time. One of the notable technical features of the CHAdeMO connector is its high power transfer capability; it supports charging rates from 62.5 kW to 400 kW.
◆ Application
: electric car, bus, truck, construction equipment, agricultural machinery
◆ Supplier
: TE Connectivity, JAE, Electway, Fujikura, Sumitomo, Yazaki
◆ Related Products:
SAE J1772
IEC 62196 Type 2
CCS (i.e.
CCS2 charging socket inlet
)
NACS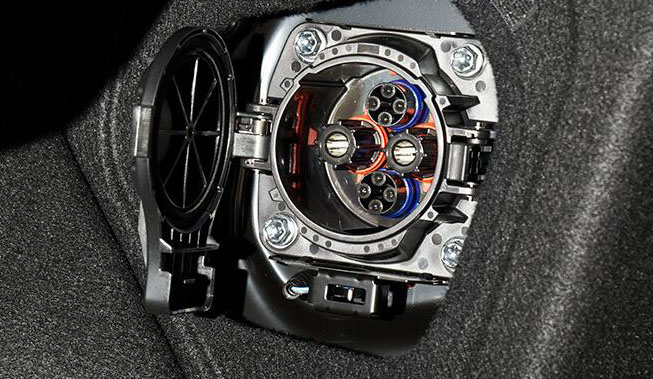 Features of CHAdeMO DC Fast Charging Connector
CHAdeMO connectors feature a unique design that combines power and communication lines in one connector. This integration allows real-time communication between the vehicle and the charging station, enabling functions such as charging control, monitoring and safety measures. The communication protocol used by the CHAdeMO connector enables bidirectional power flow, which means it supports vehicle-to-grid (V2G) functionality. This allows EVs to not only draw power from the grid but also supply power to the grid, enhancing grid stability and enabling energy storage solutions.
Design top picks:
Standardized:
Standardized according to IEC 61851-23
Charging power:
10 kW to 400 kW
Voltage:
up to 1000V
Current
: up to 400A
Safety is the most important issue in electric vehicle charging, and the CHAdeMO connector addresses this issue with its various built-in safety mechanisms. It integrates functions such as galvanic isolation, voltage detection and over-current protection to ensure safe charging operation. The connector has also undergone a rigorous testing and certification process to meet international safety standards, giving users confidence in its reliability and safety.
In terms of physical design, the CHAdeMO connector consists of a main connector plug and a vehicle charging port. The main connector plug includes the power and communication wires, while the vehicle charging port provides the interface to connect the charger to the electric vehicle. The
connector
is designed to be rugged and weatherproof, able to withstand a variety of environmental conditions.
If you are interested in our products, please fill in the message form below. Our sales representative will contact you within 24 hours.