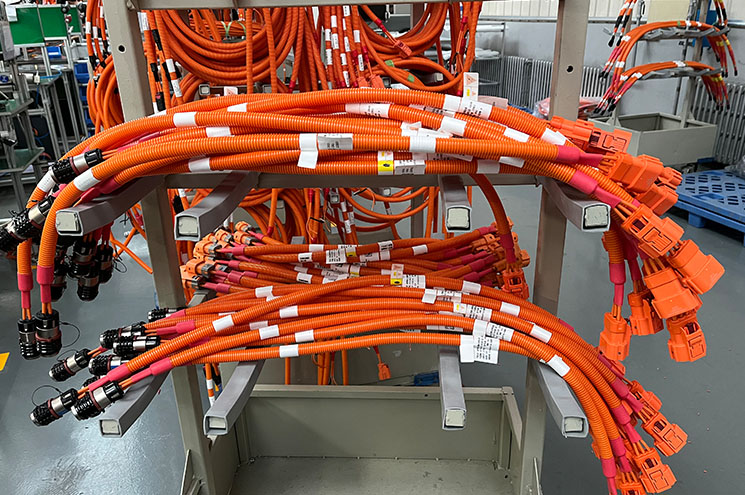 High Voltage Wiring Harness Solutions
Guchen Electronics is a one-stop source for
electric vehicle high voltage cable harness assembly
, low voltage cable harness assembly and electrical connectors.
Guchen Electronics provides electric vehicle high voltage cables and harness assemblies. Our products are used in the automotive industry as well as other industries.
What Services Guchen Electronic Provide:
1) Full range of EV HV connectors for safe, reliable and efficient interconnection. The connector brands include Guchen Electronics, Amphenol, TK, Jonhon, Sumitomo etc.. We have strong resource integration capabilities and the lowest price advantage. Whatever you need, we can supply.
2) Provide wire harness processing services.
If you have materials such as connectors and cables, but do not have the ability to process and produce finished wire harnesses, we can provide a full range of processing and production services. The most advanced crimping process ensures that the high-voltage wire harness can be used 100% safely for the reliable connection of high-voltage components in the EV.
3) Full customized supports on all your high voltage interconnection requirements